| | |
| --- | --- |
| | Italia News Partner Latest news from Italy and the world |
| | | | | | | |
| --- | --- | --- | --- | --- | --- | --- |
| | | United Nations Media Partner | | | | |


United Nations, Time to 'seriously de-escalate' tensions over Ukraine, Guterres tells Munich conference
Nazioni Unite, Guterres alla conferenza di Monaco: "È ora di attenuare seriamente le tensioni sull'Ucraina"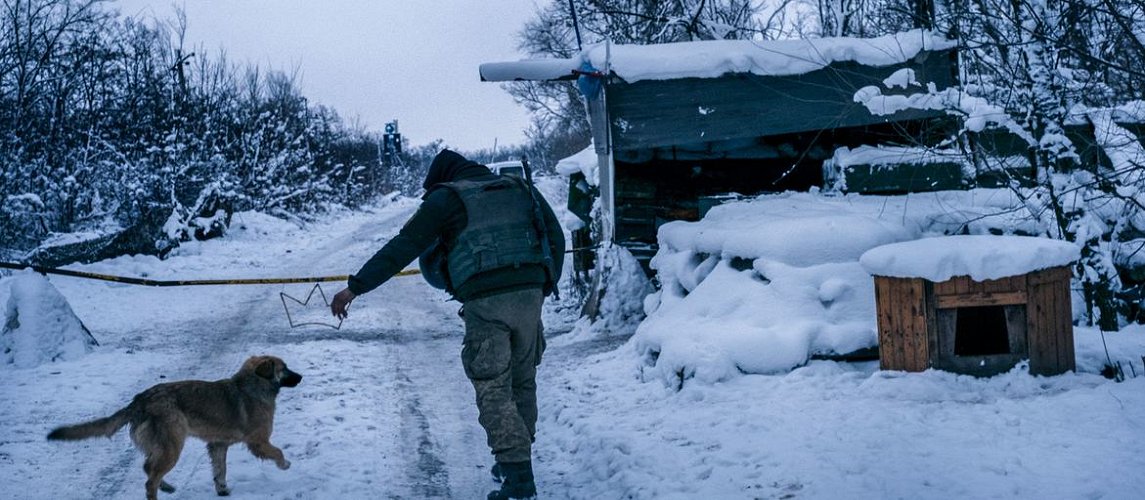 United Nations News, New York (USA) - (ENG) With tensions continuing to mount over the Ukraine crisis, UN Secretary-General António Guterres said on Friday that he still believed military conflict in Europe "will not happen" – although if it did, "it would be catastrophic". Addressing world leaders at the Munich Security Conference on Friday - amid an intense spike in shelling in eastern Ukraine by opposing sides, and a concentration of Russian troops around the country's borders – Mr Guterres said that it was high time to "seriously de-escalate" the crisis. (IT) Con le tensioni che continuano a crescere sulla crisi ucraina, il segretario generale delle Nazioni Unite António Guterres ha affermato di ritenere ancora che il conflitto militare in Europa "non accadrà" – e, anche se dovesse accadere - "sarebbe catastrofico". Rivolgendosi ai leader mondiali alla Conferenza sulla sicurezza di Monaco venerdì - in mezzo a un intenso picco di bombardamenti nell'Ucraina orientale da parte delle parti opposte e una concentrazione di truppe russe intorno ai confini del paese - Guterres ha affermato che era giunto il momento di "seriamente diminuire" la crisi. (Photo: © UNICEF/Ashley Gilbertson V - La posizione militare ucraina lungo la linea di contatto che divide le aree controllate dal governo e da quelle non governative nell'Ucraina orientale)
Mascella-mascella - "Non c'è alternativa alla diplomazia", ha affermato il capo delle Nazioni Unite, aggiungendo che "tutte le questioni, comprese le più intrattabili, devono essere affrontate attraverso quadri diplomatici". Citando la Carta delle Nazioni Unite, che Guterres ha difeso come un pilastro fondamentale del diritto internazionale, ha affermato che tutte le nazioni "devono risolvere le loro controversie internazionali con mezzi pacifici, in modo tale che la pace e la sicurezza internazionale e la giustizia non siano in via di estinzione". Tutte le parti dovrebbero essere "estremamente attente alla loro retorica", ha proseguito il Segretario generale delle Nazioni Unite, dopo aver notato che la minaccia alla sicurezza globale oggi "è più complessa e probabilmente più alta" che durante la Guerra Fredda. Durante quell'epoca, il signor Guterres ha spiegato che esistevano salvaguardie e controlli di sicurezza per consentire alle nazioni di prevenire le crisi utilizzando "canali secondari".

MSC/Marc Muelle - Il Segretario Generale António Guterres pronuncia il suo discorso alla "Conferenza sulla sicurezza" a Monaco di Baviera, in Germania
Pericolo di escalation - Oggi, invece, "molti di quei sistemi non esistono più e la maggior parte delle persone addestrate a usarli non sono più qui", ha insistito, mentre "comunicazioni errate o errori di calcolo possono far degenerare un piccolo incidente tra poteri fuori controllo". Più di 100 ministri degli esteri avrebbero dovuto partecipare al vertice annuale nella città tedesca, sebbene il ministro degli esteri russo non fosse presente.
Due colpi a settimana - Allontanandosi dall'Ucraina, il Segretario generale delle Nazioni Unite ha sottolineato l'accresciuta imprevedibilità e fragilità del panorama globale, anche in Yemen e Libia. "I colpi di stato avvenivano una volta ogni due anni; nel 2022, è una volta ogni due settimane", ha affermato, chiedendo che le divisioni geopolitiche intrattabili siano contenute da "risposte di sicurezza collettiva più efficaci", per le quali il progetto è delineato nella nostra agenda comune. Per quanto riguarda la minaccia mondiale del terrorismo globale, Guterres ha insistito sul fatto che la situazione in alcuni paesi africani era "insostenibile... abbiamo bisogno di solide operazioni africane di applicazione della pace e antiterrorismo, richieste dal Consiglio di sicurezza delle Nazioni Unite ai sensi del Capitolo VII della Carta, e con finanziamenti stabili e prevedibili".
Investimento per la pace - La crescente disuguaglianza, la crisi climatica e la pandemia di COVID-19 hanno minacciato anche la sicurezza globale, ha affermato il capo delle Nazioni Unite, prima di esortare tutti i paesi a rafforzare il sostegno per soluzioni a queste minacce, come parte di un'ondata di "diplomazia ... volontà politica e ... investimenti per la pace". Le azioni urgenti che erano necessarie ora per queste "minacce alla sicurezza non tradizionali" includevano la piena attuazione dell'accordo di Parigi sui cambiamenti climatici per mantenere in vita 1,5 gradi, il sostegno alla strategia di vaccinazione globale dell'Organizzazione mondiale della sanità e la riforma finanziaria globale, "per consentire paesi in via di sviluppo per accedere alle risorse necessarie per sostenere la loro gente". (Credit UN News: Italia News Press Agency - Media partner United Nations)

---
Italia News Press Agency - Anche sulla base degli accordi di Minsk II, firmati nel 2015 da rappresentanti dell'Organizzazione per la sicurezza e la cooperazione in Europa (OSCE), della Federazione Russa, dell'Ucraina e dei leader di due regioni separatiste filo-russe – che delineano una serie di politiche e misure militari per risolvere i combattimenti tra forze governative e separatisti nell'Ucraina orientale - le Nazioni Unite continuano a stare con il popolo ucraino, esprimendo pieno sostegno alla sovranità, all'indipendenza e all'integrità territoriale dell'Ucraina all'interno dei suoi confini internazionalmente riconosciuti. (Giorgio Esposito, international journalist)

Children survive conflict


Paralympics Tokyo 202

0


Climate action


Climate disasters


Afghanistan, prohibit torture
| | | | | |
| --- | --- | --- | --- | --- |
| United Nations Day | Conflict: protect children | School Violence and bullying | Human traffick & forced marriage | Healt: cercival cancer |
Riproduzione non consentita ©